Student Life
A lot happens every day at Destiny Christian School! There is something for everyone at every age level – from academic meets, extracurricular activities, clubs, student honors, college planning, community service, etc.
Fine Arts
There are lots of ways to get involved in the arts at Destiny. Visual Arts classes are offered from 4th-12th grades, building a love for art and developing artistic skills and sensibilities. Drama is offered as JH & HS electives, with a Stagecraft class offered for high school students. Two major JH & HS productions are staged each year. Elementary students also learn music and drama, putting on a Christmas play and a spring play for parents. Music is taught from 1st-6th grades and Band is available for students in grade 4-12.
Drama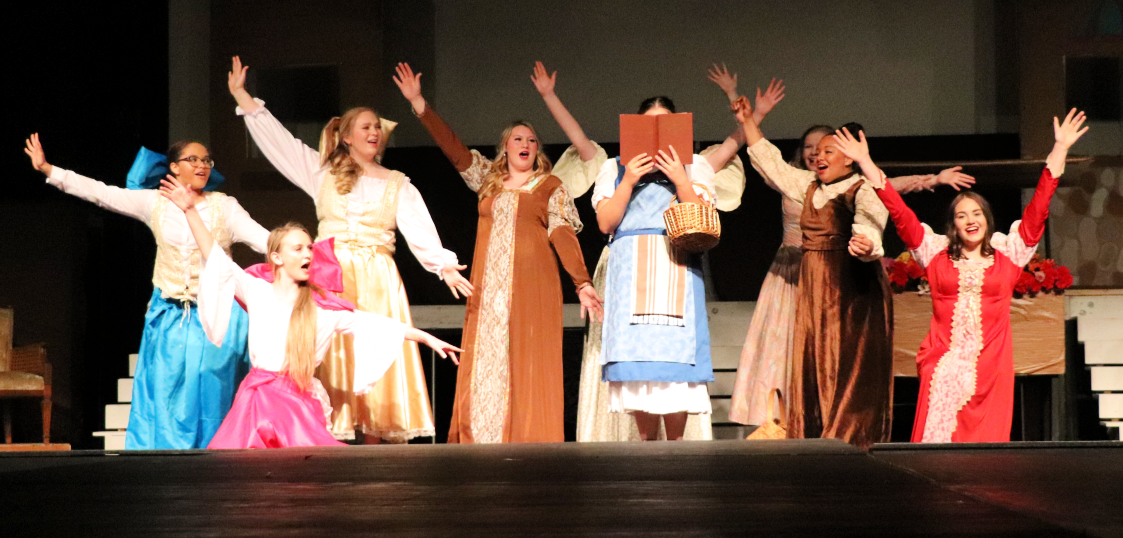 High School students have the opportunity to participate in student government throughout each school year. Through this program they learn and develop leadership skills, planning and organizing several events throughout the school year. The Student Council welcomes in new students at the beginning of each year, raises funds for social events, conducts our annual Thanksgiving food drive, and strives to make student life at Destiny a great experience for every student.
National Honor Society
Chapel is a great gathering of our students for them to experience the presence of God. We encourage our kids to get closer with God and have a deep relationship with Him. JH & HS students attend chapel every Tuesday and K3-6th students attend chapel every Wednesday.
Principal's Honor Roll
Students are honored on the Principal's Honor Roll each quarter for receiving all A's on their report card. These A students receive a trip to Braum's for their achievements each quarter.
A/B Honor Roll
Students who receive all A's & B's on their report card each quarter are honored as well, and treated to a Coke Party one afternoon.
Community Service
From the youngest students in K3 to our graduating seniors, National Honor Society members and Student Council, community service is a strong emphasis at DCS. Every class chooses a community service project to participate in each year. It might be cleaning up our playgrounds or blessing the teachers with goodies once a month for the younger students. Older students reach out into the community to help those in need or raise money for missions projects in other countries. Destiny students learn through community service to focus and reach beyond themselves.